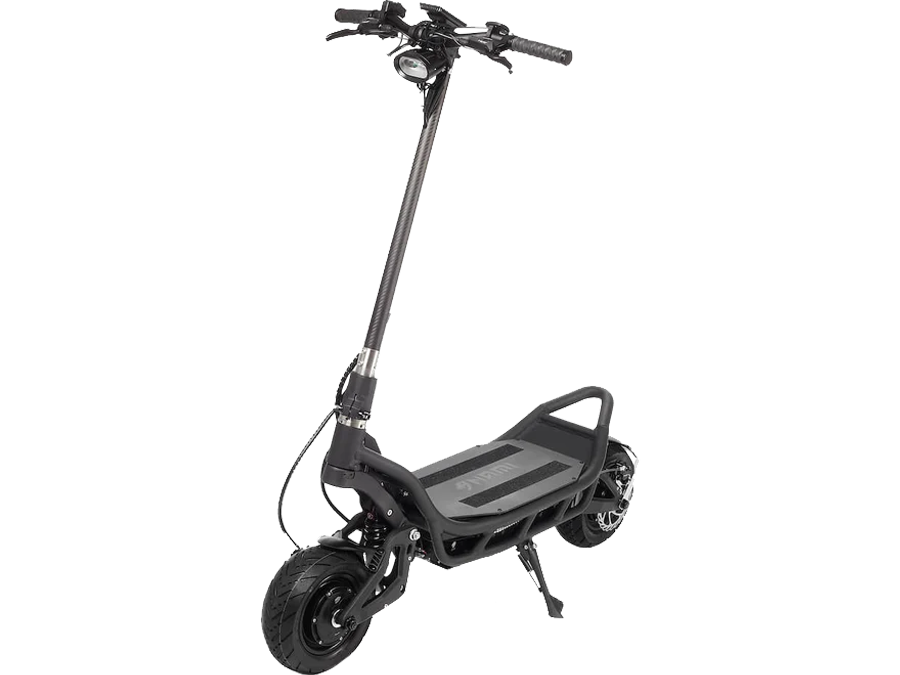 Nami Burn E-2 Max
The most powerful version that adapts to urban and sporty driving, with all the advantages of Nami Electric technology. Its intelligent dashboard gives you access to a multitude of settings for personalized driving.
Its tubular aluminium frame, carbon steering column and side lighting guarantee safety, robustness and style in all circumstances. A high-performance and innovative electric scooter. For your safety, we have redesigned the folding system of the scooter. The taper folding lock matches at 100% with the frame surface. You need a few seconds to drive fully safely.
Up to 120 km of range. In your daily trips, to get to work or for leisure, you will have enough energy to enjoy your journeys without worrying about recharging. You can drive from home to work, work to home and keep a lot for fun ! The charging is fast because of the powerful 5 A charger given as standard with your scooter.
Burn-E2 Max is water resistant and the electronic parts will not be damaged when the driving conditions are rainy. We have specially designed for you a metal protections for the battery and its components. Its absorb shocks and guarantees an optimal level of protection against humidity, in addition to the IPX5 certification obtained for the entire scooter.
key features
02

Battery: 72V 32 AH 18650 3200mah
03

Maximum speed: 100 km/h
04

System: Folding system
SPECIFICATIONS
Motor: 1500 W

Battery: 72V 32 AH 18650 3200mah

Controller: 50a max current controllers x2

Maximum speed: 100 km/h

Folding system

4 pistons brake
Swingarm: Aluminum front swing arm

Quick charge: 6.5Ah fast charger

KKE suspension

Tires: Off road

Size: 1346 × 620 × 1446 cm

Others:

Weight: 47 kg

Fill the configuration and submit the form.We will contact you as soon as possible and confirm the delivery date and specify other conditions.
Testimonials
Alta Frank
Electric Bike Rider
The Drill one bike definitely looks neat and its geometry is more tunable than the other bike out there with multiple frame attachment points.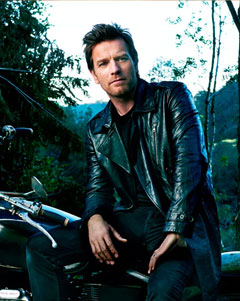 Charlie Kowalski
Professional Racer
Excellent professionals and incredible prices on electric motorcycles. Unbeatable value for money. Light years away from other electric motorcycle brands and stores.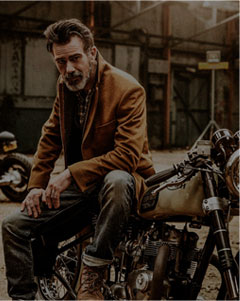 Holmes Hobbies
Bike Racer
The Delfast looks specialized and is perhaps one of the best-looking electric bikes that I've seen on the market. It's not too futuristic, it's not too boxy. Look-wise it's really a ten out of 10 for an electrical bike.
John Martin
Racer
Highly recommended! Awesome for commuting in cities and good offroad climber as well. Drill one has a good range, great maneuverability, and nice adjustable suspension.