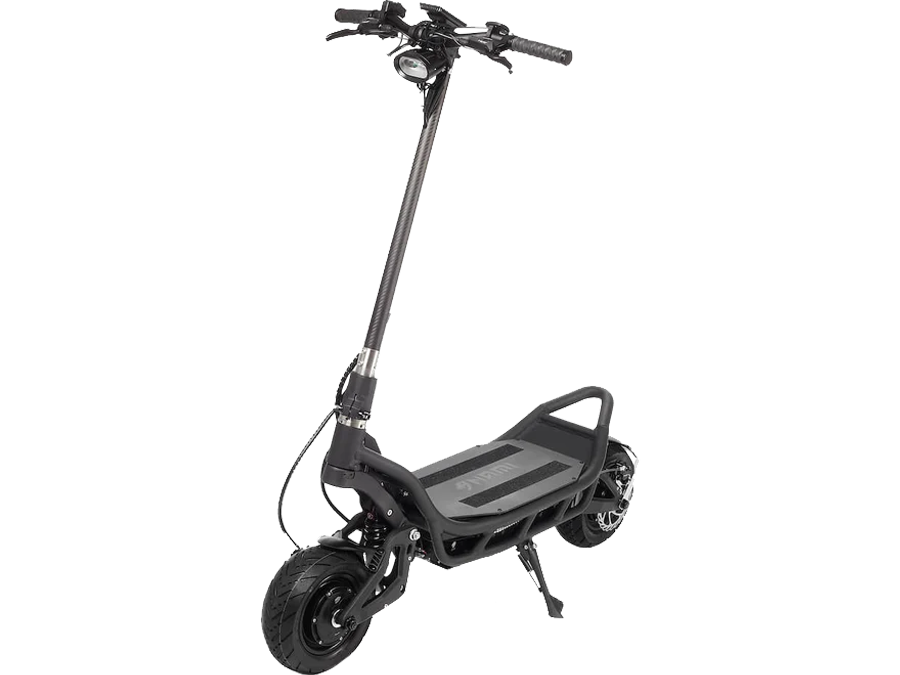 Nami Burn E
NAMI electric launches the first model of its range of electric scooters. Burn-E is a top-of-the-range, innovative, robust and intelligent vehicle. For a year, riders from different countries were polled on social networks to participate in every step of its creation.
The production is orchestrated by Michael Sha Tao at his factory based in Ningbo, in Zhejiang province in China. A graduate in economics, Michael got his start in a Japanese company manufacturing carbon fiber products, before becoming sales director for the Kaabo electric scooter brand. I am not an engineer by training and I had no knowledge of the manufacturing process of an electric scooter. It is my passion for downhill mountain biking that led me to take an interest in the creation of electric two0wheeled vehicles. With his team of 20 employees, Michoel Sha Too designs. manufactures and ships
The construction of the distribution network and the management of the brand are carried out by Johann Maugueret, founder of Rise Up. This company has specialized since 2006 in the sale of electric scooters in B to B and B to C.
I started my entrepreneurial adventure by importing and distributing spring stilts, a niche product that has been very successful in the circus arts as well as in the urban space. After 3 years, 1 discovered the first models of electric scooters. My creativity and my taste for adventure have allowed me to believe in the growth of the electromobility market in Europe and internationally. My goal was to democratize the use of electric scooters in town. I have always wanted to participate in a revolution in uses: the way we move offers a field of innovation that is both demanding and exciting!
key features
02

Battery: 72V 27.5 AH 18650 2600mah
03

Maximum speed: 80 Km/h
04

System: Folding system
SPECIFICATIONS
Motor: 1500 W

Battery: 72V 27.5 AH 18650 2600mah

Controller: 30a max current controllers x2

Maximum speed: 80 Km/h

Folding system

2 pistons brake
Swingarm: Aluminum front swing arm

Quick charge: 6.5Ah fast charger

KKE suspension

Tires: Off road

Size: 1346 × 620 × 1446 cm

Others:

Weight: 47 kg

Fill the configuration and submit the form.We will contact you as soon as possible and confirm the delivery date and specify other conditions.
Testimonials
Alta Frank
Electric Bike Rider
The Drill one bike definitely looks neat and its geometry is more tunable than the other bike out there with multiple frame attachment points.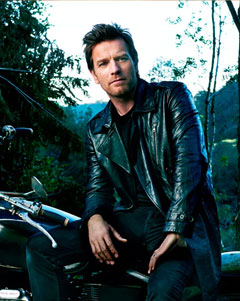 Charlie Kowalski
Professional Racer
Excellent professionals and incredible prices on electric motorcycles. Unbeatable value for money. Light years away from other electric motorcycle brands and stores.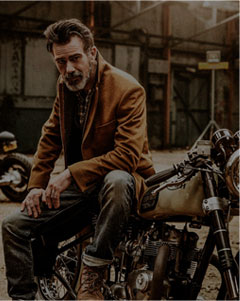 Holmes Hobbies
Bike Racer
The Delfast looks specialized and is perhaps one of the best-looking electric bikes that I've seen on the market. It's not too futuristic, it's not too boxy. Look-wise it's really a ten out of 10 for an electrical bike.
John Martin
Racer
Highly recommended! Awesome for commuting in cities and good offroad climber as well. Drill one has a good range, great maneuverability, and nice adjustable suspension.