Spectacular technological innovations have transformed our lives. One of the breakthroughs is an electric bike. What makes it momentous and worth all the hype are energy efficiency, low cost, and emission-free benefits. E-bike is a more futuristic replacement of scooters than a normal bicycle, as it is much faster. You can travel at 25 to 45 Kilometers per hour using rechargeable batteries. E-bikes not only foster green transportation but keeps you physically fit and active. Are you thinking about purchasing one? EMX Motors L.L.C, Dubai has the three most promising electric bike brands; Urbet, Delfast, and Drill One. There are some common and specific capabilities of these bikes. Let's see, 7 most interesting benefits of electric bikes:
Pedal Assist
E-bikes give you an experience of assisted biking via "pedal-assist". It boosts your pedaling and gives sweat-free and stress-free rides. The battery-powered machine in the e-bike reduces the impact on your knees, so you can have much longer and flawless rides. Enthusiastic cyclists with the urge to conquer inclines can use e-bikes with specific boosting technology.
Keeps You Fit
E-bike cycling is an exercise that keeps you fit without putting pressure on your knees and thighs. So, you can ride an e-bike at any age. Although, it's best to review different customizable e-bikes available to compare and choose the most suitable one for yourself.
Cost-Efficient Replacement to Motor Vehicle
E-bike is a cost-effective alternative to motor vehicles as Petrol and Diesel prices aren't stable in most countries. You might face unforeseeable price surges that can affect your budget. But, e-bike rechargeable batteries can last up to 18 to 50 miles, depending on your use of pedal assist. In a long run, traveling on an e-bike saves your time and money. There are a number of affordable e-bike brands to choose from.
Futuristic
We are living in the era of smart devices, sleek and customizable equipment, and green transportation. Old, heavy, and outdated vehicles are inconsistent with our ever-growing planet. Optimal use of natural resources, climate changes, and environmental sustainability is the foremost priority of scientists, engineers, and technologists. E-bike is a step-up towards these efforts and undoubtedly one of the promising inventions of green transportation. A big future awaits for e-bike technology as many countries acknowledge the rise of air pollution in urban areas.
Green Transportation
Global warming is destroying our planet and green transportation is our little effort to stop contributing to it. Making better choices like using e-bikes instead of cars and motorbikes can lower the pollution per kilometer. Air quality can drastically improve if travelers replace their cars with e-bikes as well as reduce the petrol or diesel cost.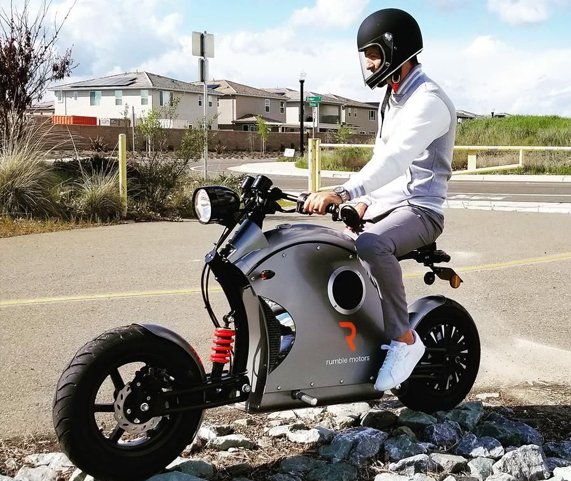 Design Variety
E-bikes are manufactured in various designs and with the growing marketability, more variety is made available. EMX Motors L.L.C has three main electric bike brands; Urbet, Delfast, and DrillOne. You can get one for yourself as per your needs as there are customizable e-bikes for cyclists and bikers. We can expect more innovation in the design variety of e-bikes in the near future, so EMX Motors L.L.C intends to bring the newest electric bike models for you.
Easy Licensing and Use
In most countries, it's easy to get an e-bike and use it as a bicycle, so an e-bike is a good option if hate the hectic licensing, registration, and insurance processes. You can get one for yourself from the EMX Motors L.L.C , Dubai. Our well-trained staff is here to answer all of your queries and help you choose the most suitable bike for yourself.