Your dream road trip awaits with all tourist amenities and attractions. Whether you are traveling with your family or friends, your road travel partners are committed to providing an outclass experience. You can plan your adventure on your own by reviewing the exciting experiences of the tourists in kayaking, biking, trail running, etc. EMX Motors L.L.C is your partner in this ultimate adventure. If you plan to explore the desert on a mountain bike, we provide you the best dirt bike brands to choose from. A road trip is all about exploring the nature-filled escape, breathtaking sights, and action-packed outdoor activities, where a high-performance and the efficient bike is all you need. Here's a step-wise guide to making your road adventure filled with excitement and stress-free:
Step 1:
Prioritize Your Activities
When going for a road adventure, set your sight on can't miss activities and prioritize them. Obviously, you want to make the most of your trip by enjoying all, but a checklist will save your time and help you invest only in targeted adventures. It also gets you on the same page with the people you are traveling with. You can map the common pit-stops to make your trip more full-filling and memorable.
Step 2: Hire a Guide or Planner
Your guide helps you achieve the most of your trip by guiding you on your priority activities, best equipment use, and rental service provider. Especially, if you are traveling for the first in an area, it is best to hire a guide to ensure a hassle-free trip. There are simple and straightforward activities where you don't need any guidance but, an adventurous road trip is filled with excitements that require specialized gear. You can find some solid suggestions on the Internet to hire a full-event planner if the idea of traveling in an unknown country is overwhelming for you.
Step 3: Talk to Locals
It's not only fun to get to know the locals of your tourist destination, but it gives you a lot of inside information that is otherwise missed completely. Chatting with the local store cashiers, neighbors at lunch, or other visitors can lead to an unexpected adventure. You might end up finding better options for your favorite activity, new pit spots, and bits of advice to keep in mind while traveling.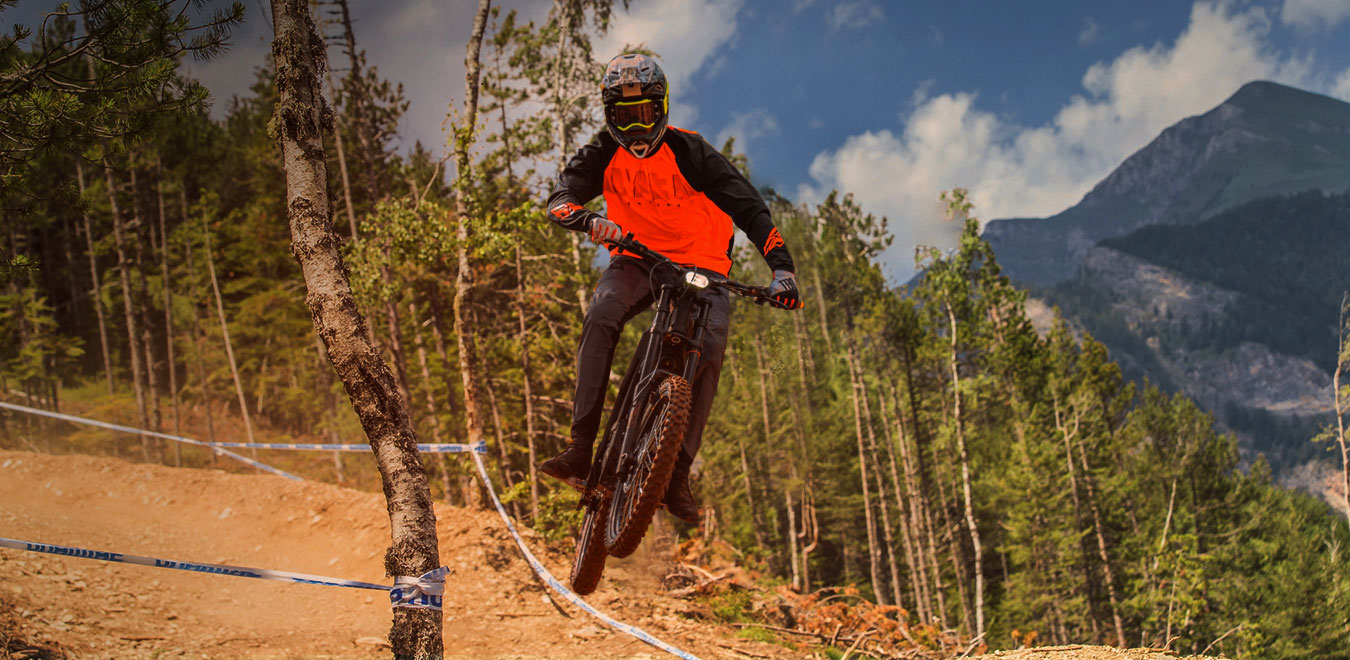 Step 4: Pre-Booking
Whether it's a hotel room or a rental bike, pre-booking makes it easier for you to map your journey. It prevents the likelihood of any unforeseen issues. So, what are you waiting for, get your bike from EMX Motors L.L.C today?
Step 5: Boarding Right Items
Road tripping is like camping, so avoid over-boarding on unnecessary items. If you are riding a bike then don't forget to put on the right accessories from EMX Motors L.L.C; such as a helmet, gloves, jacket, knee pads, and boots for your own safety. Most people overdo clothing, but we need to be light on our road trip so manage to re-wear clothes and free space for other stuff. Organizing your car and bag-packs with all the travel essentials helps you to get hands-on necessary items when needed. Audiobooks, portable snacks, portable chargers, water bottles, sun cream, first aid, etc., are some items that you must remember to keep in your backpack.